About Our Dental Office – Dyer, IN
Always Aiming for Excellence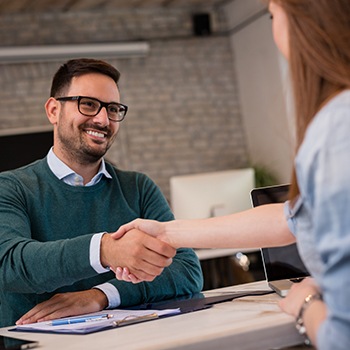 At Advanced Dental Concepts, we don't just want to meet your expectations when it comes to dental care; we want to go above and beyond, no matter if it's a routine family checkup or an advanced dental implant or cosmetic procedure. Our team members all aim to be professional, respectful, courteous, transparent, and compassionate in all they do to help our patients have the best experiences possible. In fact, most new patients are people who have received referrals from their friends and loved ones. If you've just discovered our dental office, we look forward to receiving your call so that we can set up the first of what are hopefully many high-quality dental appointments.
Our customer service-oriented approach to dental care relies on the following points:
Taking a step beyond what our patients expect.
Proving ourselves trustworthy to individual patients as well as our community and the overall world of dentistry.
Always listening to our patients to accommodate their needs.
Building a dental office on honesty and compassion.
Always striving to better ourselves and our dental office.
What Makes Us Different?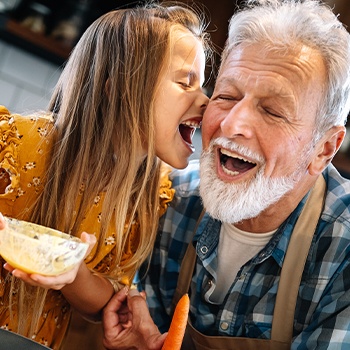 When looking for a new dental office in Dyer, why not choose one that offers comprehensive, caring service for you and your family? We are looking forward to getting to know you during your future appointments!
Complete Dentistry at
a Single Dental Office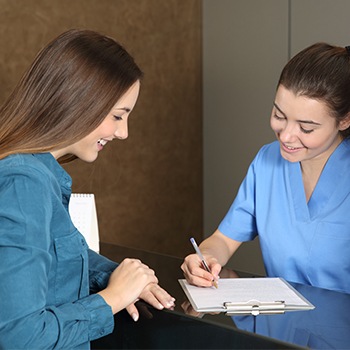 Visiting a specialist for a specific dental procedure can be intimidating; wouldn't you rather have a team that you could trust with all of your smile's needs? At Advanced Dental Concepts, you'll find solutions for minor and complex dental problems alike. From general dentistry to regular checkups, from replacing teeth to cosmetic treatments, we give our patients and their families everything they need to keep their grins healthy and beautiful. You can rest assured that you can find what you're looking for at our familiar, comfortable dental office.
Patients of All
Ages Welcome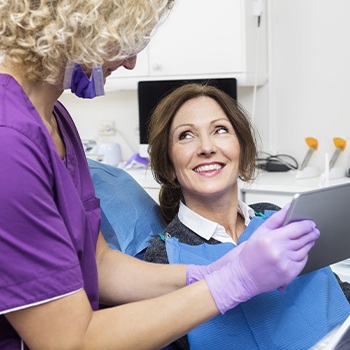 Instead of getting a separate dentist for your children, you can bring your entire family to our dyer dental office. Our dentists are used to working with young children as well as adults, and they can easily adapt their approach based on the developmental needs and maturity levels of your little ones. You'll also find that many of the preventive services that we offer, such as dental sealants and tooth-colored fillings, are well-suited for still-growing smiles. You can even set up a block appointment so that the entire family can visit us at once!
Helping You Maximize
Dental Insurance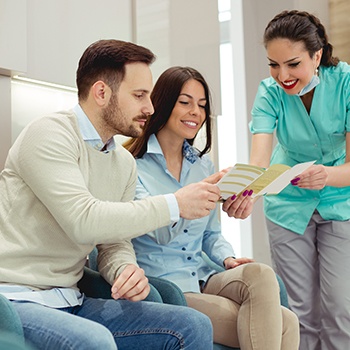 The price of dental care needs to be carefully considered, but it should never prevent you from having cavities and other serious oral issues fixed. We work closely alongside our patients to make sure that they can afford their care. If you have a PPO dental insurance plan, we can file the necessary claims for you and help you get the most out of your benefits.
Learn More About Dental Insurance
A Convenient
Wellness Plan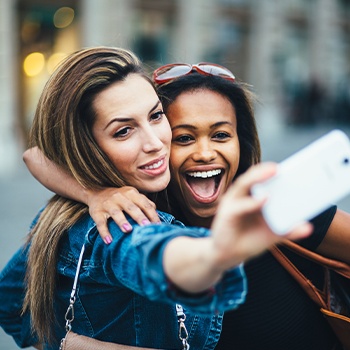 Thanks to our Wellness Plan, you can get affordable care at our dental office for an entire year without having to worry about deductibles, yearly maximums, filing claims, or any of the other things that can make regular dental insurance a headache. You just pay a single low flat fee, and that entitles you to discounts on our various restorative and cosmetic services – including many that wouldn't normally be covered under most traditional insurance plans.
Learn More About Our Wellness Plan
Share a Smile with
Friends & Loved Ones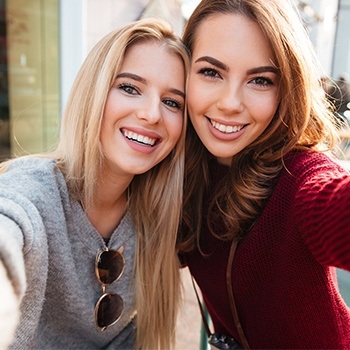 Most of the time, new patients find us via referrals, which we appreciate because it means that our patients are talking positively about us among their loved ones. As such, if someone visits our dental office based on your referral, then both of you will receive a discount as a "Thank You!" present from our dentists and staff. That way, you can help your loved ones smile and save money on dentistry at the same time.