Invisalign® Clear Braces – Dyer, IN
Ready for a
Straighter Smile?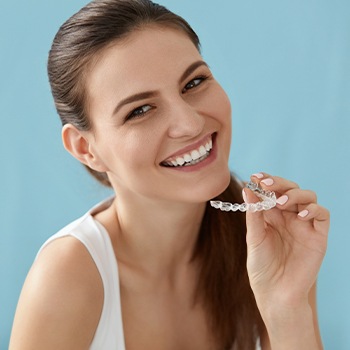 Everyone knows that crooked or unevenly spaced teeth call for an orthodontic treatment. However, many adults would rather avoid having to wear braces for any amount of time due to the inconveniences and aesthetic issues associated with the process. For older, image-conscious patients, we at Advanced Dental Concepts are proud to offer Invisalign® Clear Braces in Dyer, IN. If you set up a consultation with us, we can discuss more about the process and help you decide whether the treatment is a good fit for your specific oral health issues.
Why Choose Advanced Dental Concepts
for Invisalign®?
Discreet, Beautiful Alternative
to Braces
No Need to Change
Your Diet
Improvements in About
8 to 18 Months
The Invisalign Treatment Process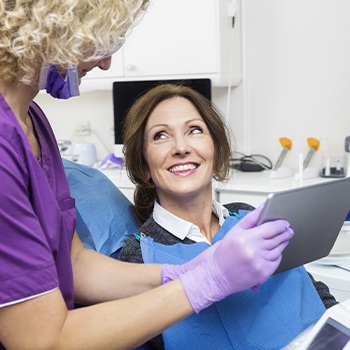 The process revolves around clear, plastic aligners in place of metal brackets. You'll receive multiple aligners, with each one representing a different step of the process. You should normally wear an aligner for about two weeks before moving on to the next one. To make sure that the treatment is going according to plan, we will arrange for you to visit our team every six weeks or so. This gives us a chance to check for problems and address them as early as possible before they affect the outcome of the treatment.
Indications for Invisalign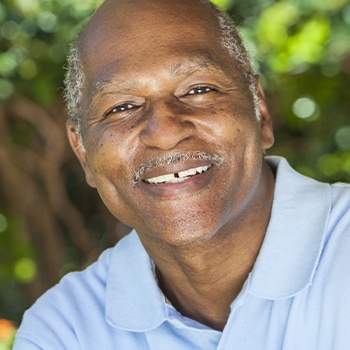 While many people receive Invisalign to straighten their crooked teeth, there are actually many different orthodontic problems that it can help with. Below are some of the most common reasons to begin an Invisalign treatment.
Crowded Teeth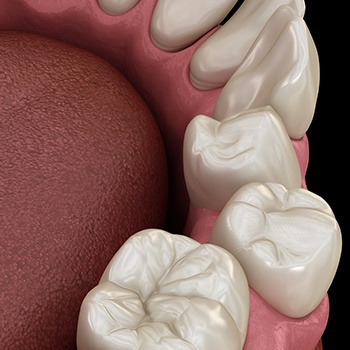 Crowded teeth have a tendency to overlap, and that can make brushing and flossing much more difficult. By using Invisalign to separate the teeth appropriately, it makes it much easier to practice good oral hygiene and keep tooth decay and gum disease at bay.
Spaces Between Teeth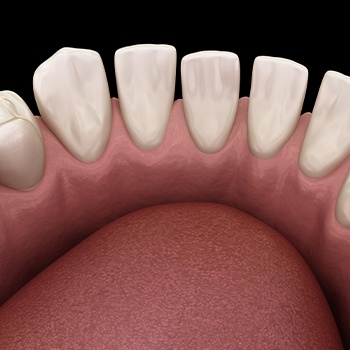 The spaces between your teeth can be rather unsightly when they get too large. Invisalign can close many of these gaps and improve the overall alignment and appearance of your smile.
Bite Alignment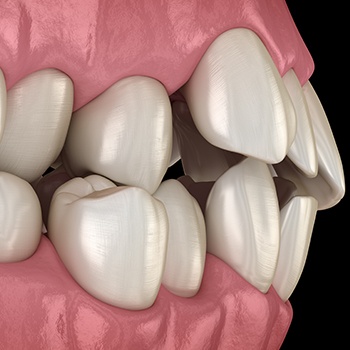 If your jaw constantly hurts and you grind your teeth at night, there's a good chance that something is wrong with your bite. Overbite, underbite, and crossbite can all have a negative impact on your appearance and oral health, but they can also all be corrected by Invisalign.
What are the Benefits of Invisalign® Treatment?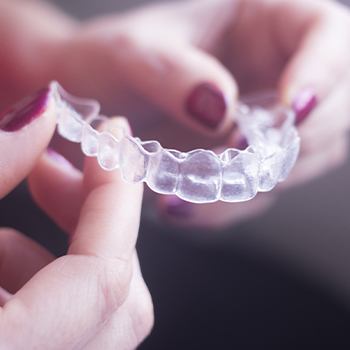 Removable: Braces stay in your mouth 24/7. Invisalign, on the other hand, is taken out at mealtime and while brushing and flossing your teeth. That means there's no need to change your diet or your oral hygiene routine during the Invisalign treatment process.
Discreet: Invisalign is much more subtle than metal orthodontics. Most people will see your teeth, not your orthodontic appliance. That way, you won't have to go months feeling self-conscious about people looking at your smile for the wrong reasons.
Convenience: Have an important event that requires your best smile? As long as you immediately put your aligner back in afterwards, you can take it out for about an hour or so for a special occasion.
Shorter Treatment Plans: Braces often need to be worn for around 2 years – maybe even 3. With Invisalign, the average treatment plan is normally around 8 to 18 months long. As you can see, this treatment option can save a significant amount of time.