Restorative Dentistry – Dyer, IN
Smile Already Damaged?
We Can Fix It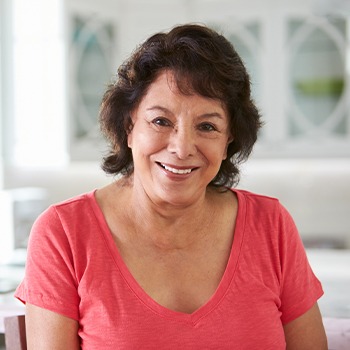 It's obviously best to stop the oral health issues and injuries that lead to dental damage and decay in the first place, but sometimes they're unavoidable. When the worst does happen, our team at Advanced Dental Concepts will do all they can to conserve the dental structure that remains while replacing what was already lost. We've kept ourselves up to date with the latest in dental technology and treatment techniques in order to provide the most lifelike conservative restorations possible. To learn more about the services we offer for repairing broken teeth or filling in gaps in your grin, we invite you to call us today for restorative dentistry in Dyer, IN.
Why Choose Advanced Dental Concepts
for Restorative Dentistry?
Lifelike, Conservative Composite Fillings
Crowns and Bridges Personalized for You
Stable, Long-Lasting Implant Dentures
Dental Crowns & Bridges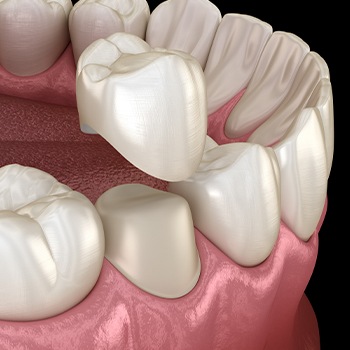 A dental crown is like a cap for your tooth. Its purpose is to both repair the damage that was already done and protect the remaining dental structure from further harm; it also restores some of the strength that was lost. A dental crown might be recommended for the following dental issues:
A tooth that has been damaged or decayed severely enough that a filling, inlay, or onlay would not be enough to replace the lost structure.
Broken, crooked, malformed, or other cosmetically flawed teeth that are otherwise healthy.
A tooth that needs protection after a root canal.
A missing tooth that is being replaced with a dental bridge.
A single dental implant being used to fill in empty space in your mouth.
The process of placing a dental crown requires at least two visits. A small amount of enamel will need to be removed to make room for the crown, so it doesn't end up looking too bulky on the tooth. Afterwards, a digital impression of the tooth is taken and sent to a dental lab so that the actual crown can be made. You'll be given a temporary crown for protection in the meantime. You'll return to our dental office to have the final restoration placed once it has arrived; we may need to make a few last-minute adjustments before placing it.
Tooth-Colored Fillings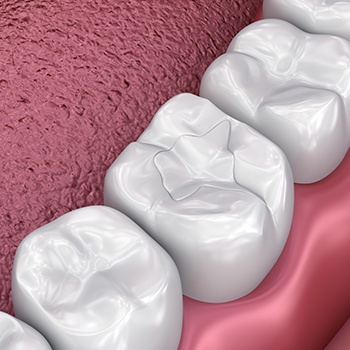 Metal amalgam used to be the material of choice for fillings owing to its durable nature and its ability to restore the function of a damaged, weakened tooth. The problem is that to make room for an amalgam filling, a small amount of healthy dental structure needs to be taken out. And of course, dark-colored metal fillings have an unfortunate tendency to stick out and garner unwanted attention. As such, we will almost always recommend composite resin fillings instead. Dental composite is a tooth-colored material that can be further shaded to match your specific smile. It bonds directly with the tooth structure, so we don't have to make any changes to help it stay in place. It only takes a single visit to place a composite filling.
Root Canal Therapy
You shouldn't believe everything that you hear about root canals. Contrary to popular belief, the treatment stops dental pain instead of causing it. It's performed when tooth decay or other damage has reached the pulp inside the tooth. The pulp contains all of the tooth's nerves, which is why it's so painful when it becomes infected. Worse yet, the infection could eventually expand past the roots of the teeth and start damaging other parts of the mouth. By removing damaged pulp tissue, we stop the infection in its tracks, and you can experience quick relief from the toothache. The root canal process involves creating a small hole in the top of the tooth so that the pulp and nerve tissue can be removed. Once that's done, the now empty tooth is filled with a biocompatible substance before we reseal it and place a new dental crown.
Dentures & Partials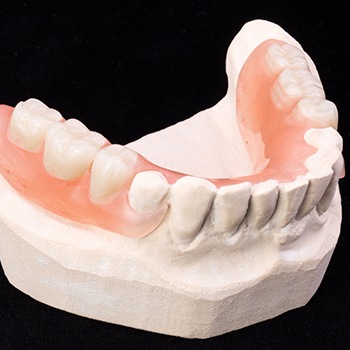 When many teeth are missing throughout the upper or lower arch, a dental bridge might not be enough to fill in the empty space. Partial and full dentures are a simple, relatively inexpensive, yet effective way to replace multiple teeth. Partial dentures fill in several gaps at once while full dentures simply replace the entire row. Both types of dentures consist of a base that has been colored to match the gums and an appropriate number of replacement teeth. A partial denture is attached to the natural teeth via metal clasps. Full dentures, of course, have no other teeth to be attached to, so they're instead made to stay on the gums via natural suction. If you want to permanently anchor your dentures in place, you can also get dental implants.
Tooth Extractions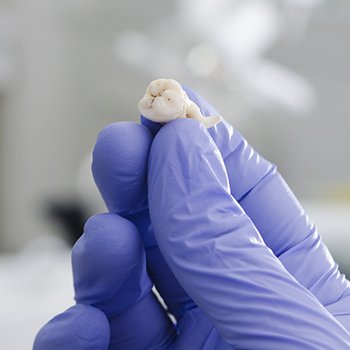 Saving a tooth is always the best option, but sadly it's not always a choice that we get. In the event that tooth loss is inevitable, you can turn to our Dyer dental office for a tooth extraction that's both safe and straightforward. A tooth extraction may be performed as a last resort in the following situations:
Extensive tooth decay or a sudden dental injury has destroyed too much of the tooth for a filling, crown, or other type of restoration to be placed.
Orthodontic treatment or dentures are required, and room needs to be made in the mouth.
Third molars or wisdom teeth have become impacted beneath the gums or are growing at an angle and crowding the rest of the teeth.