Dental Implants – Dyer, IN
The Modern Way to
Replace Teeth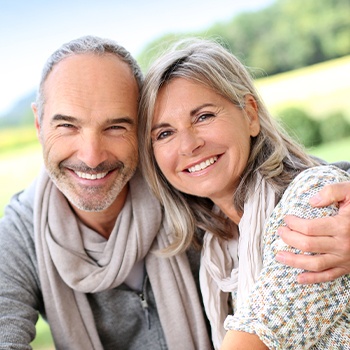 For centuries, people have only been able to replace the crowns of the teeth – the part that can normally be seen above the gum line. Obviously, this goes a long way towards letting you eat and smile normally again, but the fact remains that only half of the natural tooth has been replaced. You are still missing the roots that normally provide support for the teeth, stimulate the jawbone, and help maintain the regular shape of the face. That is where dental implants are different. An implant post is like a new tooth root, performing all of its important functions to make your new smile look and feel as close to the real thing as possible. Contact our Advanced Dental Concepts team today to schedule a consultation to discuss tooth replacement with dental implants in Dyer, IN.
Why Choose Advanced Dental Concepts
for Dental Implants?
Easy to Place
Mini-Dental Implants
Highly Versatile
Tooth Replacements
Affordable Long-Term
Solutions
Single Tooth Dental Implants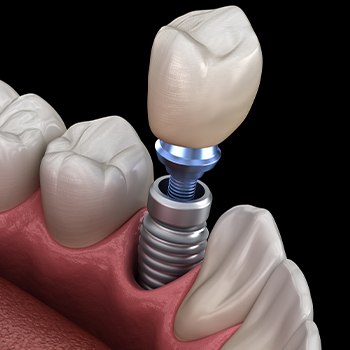 The dental implant process has two main phases. The first phase is placement, and it involves inserting the implant posts into the jaw below the gum line. You'll be referred to a local oral surgeon for this part of the treatment; their expertise will give the treatment the best chance of success. The surgeon will simply make a small incision in the gums and create a hole in a strategic spot. Then the post will be inserted carefully, and a small protective cap will be placed over it. Before we can move on to the second step, restoration, we need to wait for the bone to fuse with the implant post and for the gums to heal. Overall, recovery takes about three to six months. Once it's done and it has been determined that it's safe to move forward, you'll come back to our Dyer dental office so that we can personally handle the placement of your new fully personalized dental crown.
Multiple Tooth Dental Implants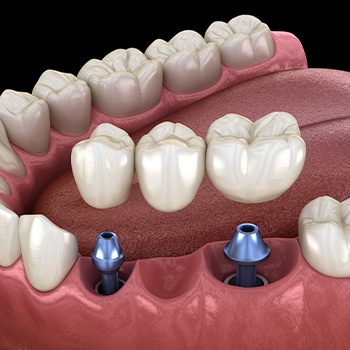 Implants don't have to replace just one tooth at a time. If three or four consecutive teeth are gone, you have the option of getting an implant-retained bridge to fill in the empty space. Two implant posts will be required for this type of restoration. Each post will support a crown, and the two crowns will hold one or two missing teeth between them. An implant bridge is different from a traditional bridge because we don't have to make any permanent changes to the natural teeth making it a more stable and conservative tooth replacement option.
Dental Implant Restorations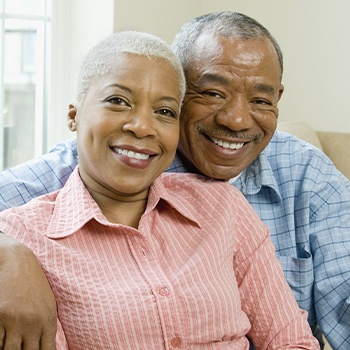 Partial and full dentures can both be supported by dental implants. This means you can replace an entire arch of teeth without having to worry about your restoration slipping or losing its fit over time. Naturally, the dentures will rely on the implant posts for support. The exact number of posts might vary from person to person, but it's normally between four and six that have been carefully placed along the arch. It's much easier to be confident in teeth that stay put when you speak, eat, or smile, and you won't have to make any compromises in your diet due to the chewing strength of implant restorations.
Dental Implant Supported Dental Crowns & Bridges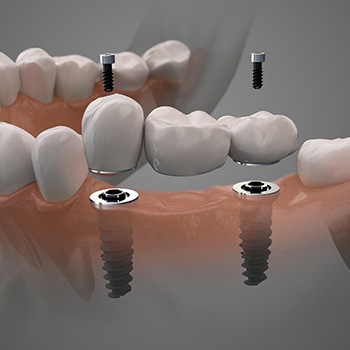 The best restorations are those that are both strong enough to withstand the forces of chewing they'll be subjected to daily and match the appearance of your natural teeth as closely as possible. As such, we typically make crowns and bridges of ceramic, which can easily be personalized to blend in with your smile. There's no need to make any changes to your natural teeth; all we need to do is make sure the restorations look natural once they're attached to the post. Once the implants integrate with your jaw, they'll also feel like part of your mouth.
Dental Implant-Retained Dentures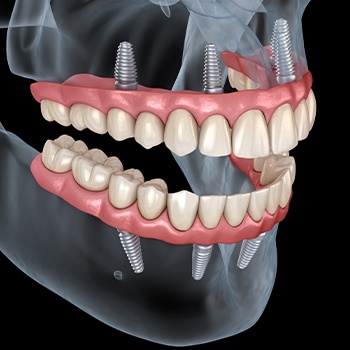 You may immediately think that traditional dentures are your only option after you've lost all of your teeth, but you actually have another choice: implant dentures. This way, your new smile doesn't just look great, it will also have reliable roots to support it and keep the underlying jawbone healthy. Not only that, but implant dentures have a much longer lifespan than traditional restorations. The average dental implant will last 30 decades or longer, and in many cases, you may even be able to keep the same implant for an entire lifetime.
Understanding the Cost of Dental Implants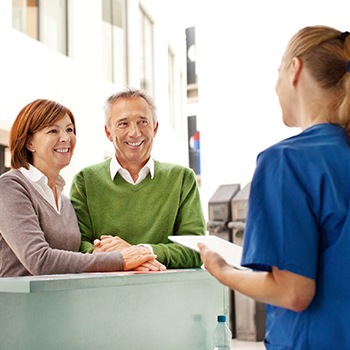 It's probably no surprise that you'll pay more for implants than other restorations. The benefits are well worth the extra cost, and since you rarely, if ever, need to have dental implants replaced, you'll save more money over time than you would with traditional restorations that only last about 5 to 15 years. Once we've come up with a rough idea of how much your implants are going to cost, we can go over how payment options like dental insurance and CareCredit can help.