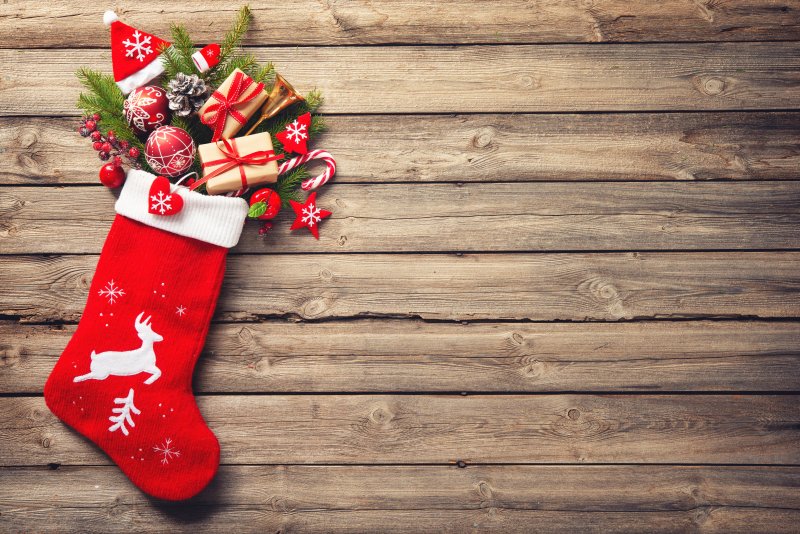 The holiday season is in full swing, as most people are preparing for future festivities. That being the case, there's a good chance you're out buying gifts before the celebrations start. After all, you don't want your loved ones to go without end-of-year presents. Before you "wrap up" your search, though, try adding some mouth-healthy items to your shopping list. These products not only prompt smiles but also enhance them! In fact, your dentist in Dyer has a few to suggest. Here are four great smile-friendly stocking stuffers to buy for the holidays.
Water Bottles
Sugary drinks are popular with kids, but they don't do teeth any favors. Sodas, energy boosters, and fruit juices can contain up to 10 teaspoons of sugar per serving. Given that white carb's cavity-causing effects, then, don't put such sweet beverages in your children's stockings.
Instead, consider gifting your tykes some fancy new water bottles. The containers will encourage them to drink tap water, which contains teeth-protecting fluoride. If possible, you could even spring for a "smart" bottle with a sensor or smartphone app that tracks water intake.
Toothbrushes
Soft-bristled toothbrushes might seem uninspiring, but you'd be surprised by how much children can like them. In the right context, kids can have as much fun with one as a toy. Therefore, add a few to this year's stockings.
Of course, you'll need the brushes you get to excite your little ones. For that reason, buy models that feature their favorite cartoon characters. As an alternative, you could also get toothbrushes that play music. Whatever the gimmick, entertaining brushes will help your kids stick to good oral hygiene habits.
Flavored Floss or Mouthwash
Some kiddies don't enjoy minty toothpaste and the like. That being said, you may want to get your youngsters new flavors of floss or mouthwash. Many brands offer taste sensations like bubblegum, cinnamon, citrus, watermelon, and more. Still, you'll need to make sure they don't swallow anything!
Even if you're focused on flavor, don't forget the need for safety when picking out these products. In particular, look for the ADA Seal of Approval on the brands you find. Plus, remember that children under six shouldn't use mouthwash.
Dental Travel Kits
Are you planning to go on vacation for the holidays? If so, dental travel kits would be ideal for each of your kids' stockings. They might include the following:
• A small, soft-bristled toothbrush
• Mini toothpaste with fluoride
• Bottle of mini mouthwash
• SPF Lip balm
With presents like those above, your family will have a great, orally healthy holiday. Your dentist in Dyer can guarantee it!
About the Practice
Advanced Dental Concepts is based in Dyer, IN. Led by several experienced dentists, our practice wants to meet and exceed expectations for dental care. To that end, we perform high-quality services that span preventive, cosmetic, and restorative dentistry. Our team also offers emergency procedures, not to mention periodontal and sleep apnea therapies. For more information or to book a visit, you can reach us on our website or by phone at (219)-322-3418.